ABOUT GOTLAND SHEEP
Gotland sheep which date back to the Vikings era, have been carefully refined through centuries and are now considered by many to be the most desirable sheepskins in the world. The silky, silver curly and gorgeous skins have been popular in Sweden for ages. They are commonly used as home decoration both practically and luxury. It is not just for cold winter, but thanks to the special function of wool and the superior quality, Gotland sheepskin gives you a cool silky touch in the summer as well.
Our Gotland sheep are raised with a lot of love by their farmers in the breathtaking beautiful Swedish countryside and they eat only organic natural grass. They spend most of their life in the open fields where the cool wind from the Baltic sea blows. Gotland sheepskins come out as a byproduct of its luxurious lamb meats.
It is also known as a luxurious gift for a newborn baby thanks to its function of heat and moisture regulation. The soft and silky touch of Gotland sheepskin gives babies comfort and relaxation wherever they sleep; on the baby bed, stroller, or even on the floor. You can see a baby's smile when they enjoy the Gotland sheepskin. Needless to say, it is organic and without any coloring or dangerous chemicals.
ABOUT US
The founder of GOTLAND DESIGN, Rika Yamagata has lived in Gotland and raised two kids using Gotland sheepskin according to her friend's advice. She was amazed by its great practicality, fabulous silky touch, and beautiful shining gray tone. She started to introduce the fantastic gift from nature to Japan in 2009 and now it is expanding to other countries in Asia.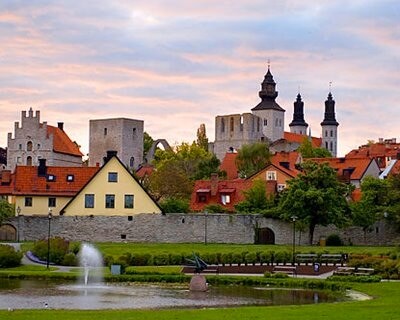 We carefully choose only the best quality sheepskin and sell it to the shops where people share the same philosophy. We strongly believe that good quality and beautiful design can last a long time. As long as we cherish and use the products, it can minimize the damage to the environment.
OUR PRODUCTS
We offer the finest quality pelts and sheepskin products including rugs, cushions, chair pads, etc. Gotland sheepskin has special a silky touch and gorgeous shining gray color. According to the quality and size of the pelts, they are categorized into 4 grades. All of the categories except Grande include a choice of three colors; Silky Gray, White Gray, and Dark Gray.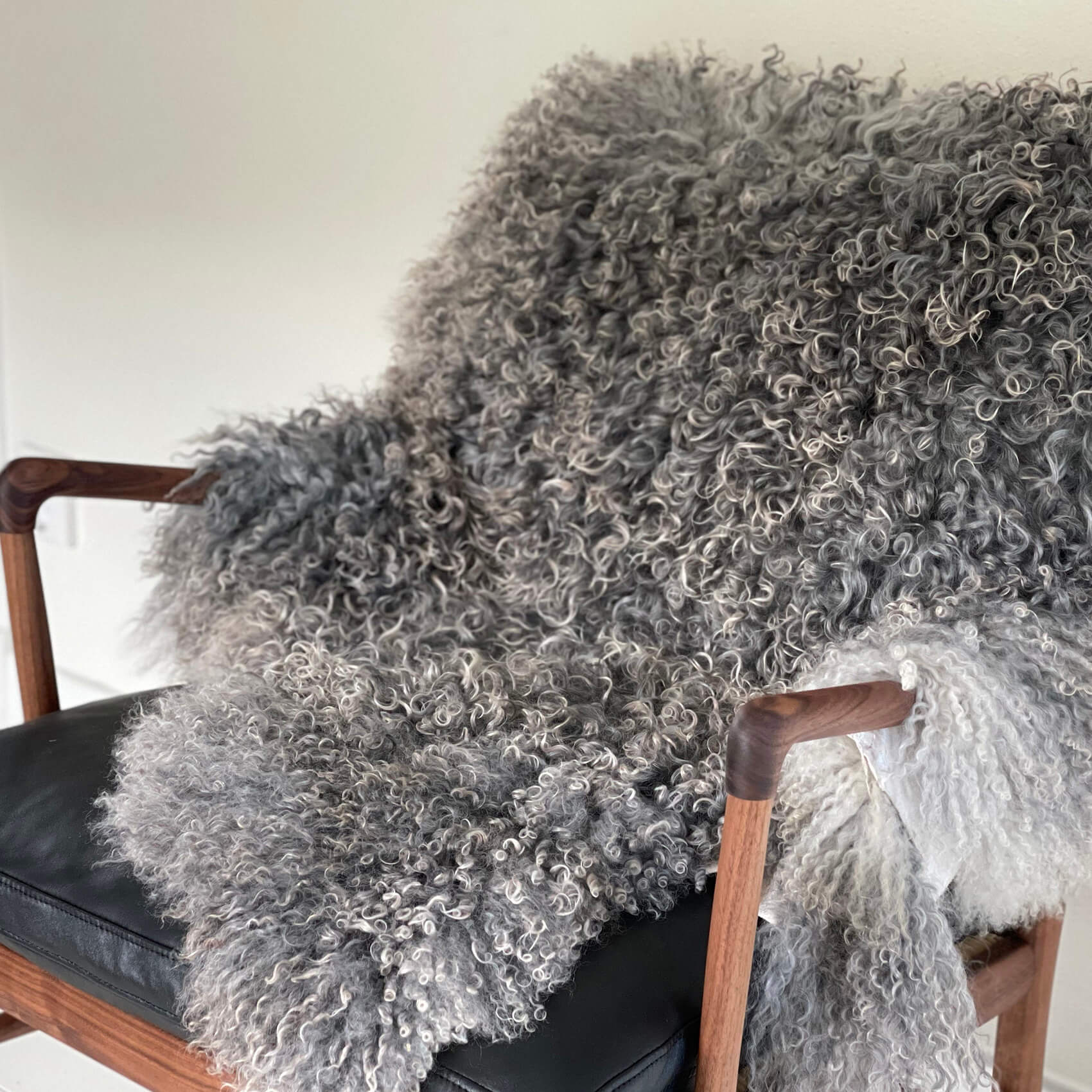 Grade
1, Long – Non cut hair (about 120cm* 100cm), characterized by the long beautiful shiny hair. Good to place on the floor thanks to its thickness
2, Grande – biggest in size (about 120cm* 100cm), ewes pelts characterized by the line along the spine and the mixed color of dark gray and light gray. Good to place on the floor thanks to its thickness
3, Super Premium – highest quality pelts from the lamb. Perfectly silky soft curly pelts throughout the rug. (about 100cm* 80cm)
4, Premium – best quality pelts following Super Premium. (about 90cm* 70cm)
5, De luxe – standard quality with soft silky pelts. (about 90cm* 70cm)
*Because the pelts are natural, they may vary a little in size and tone.
**Please note that Grande range is only one color and Super Premium, Premium and Deluxe are available in the three colors
CARE AND MAINTENANCE
Gotland sheepskin is very easy to maintain. You can simply shake off the dust. It is good to hang the skin outside sometimes when it's humid. Thanks to the thermostatic nature of the skin and wool's "breathing" it can clean itself… If you notice dirt, the pelts can be machine-washed at 30° C, or washed by hand. After washing, simply air dry on a flat place or just hang.
CONTACT US
If you are interested in Gotland sheepskin, please do not hesitate to contact us. We are happy to explain more about our products.
E-mail: info@gotland-design.com
Tokyo office       2-1-7-405, Fukasawa, Setagaya, Tokyo 158-0081, Japan
Doha office      QIPCO Compound, Lusail, Doha, Qatar
*There is no showroom at this address.